Nursery Curriculum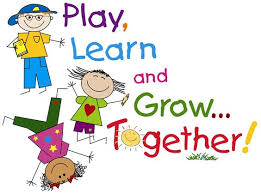 The Nursery Curriculum is based on guidelines issued by the Department of Education (Curricular Guidance for Preschool Education). This can be accessed here -http://ccea.org.uk/sites/default/files/docs/curriculum/pre_school/preschool_guidance.pdf
The Nursery Curriculum utilises and builds upon the learning that has taken place in the home and it's immediate environment.
We believe that all children should have the opportunity to follow a curriculum that allows them to progress at their own pace.
The six areas of the Nursery Curriculum are:
Early Mathematical Experiences

Language Development

Personal, Social and Emotional Development

Physical Development and Movement

The Arts

The World Around Us
Nursery staff plan, observe and review regularly in order to provide the best learning opportunities for the children, and to ensure they each develop to their fullest potential.